About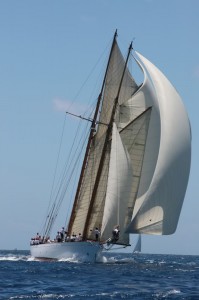 Twenty years from now you will be more disappointed by the things that you didn't do than by the ones you did do. So throw off the bowlines. Sail away from the safe harbor. Catch the trade winds in your sails. Explore. Dream. Discover. ~ Mark Twain
The Spinnaker is a special sail used in yachting. Once filled, it balloons out in front of the boat to efficiently and effectively take full advantage of prevailing winds. The skilled use of the spinnaker ensures the safest and speediest passage to the craft's destination.
We chose this name for our company because it illustrates the way we help our clients navigate the real estate market. First, we understand where you are headed – are you moving up? Downsizing? Relocating? Growing or liquidating an investment portfolio? What resources are available to make this happen? How does this transaction fit into your financial goals and needs?
After we thoroughly understand your plans and what you need to have happen, we check the "prevailing winds" – the currents and trends in real estate that are going to affect your transaction(s) and draw from our experience and skill to chart a course of action that meets your goals. These include factors like the current housing inventory and absorption rates, market trends in similar properties, loan programs and lending guidelines, demographic shifts impacting different areas of our community and municipal infrastructure plans. We develop a customized plan that takes full advantage of these winds, carefully monitoring them as we move forward, and making adjustments until we arrive safely at your destination.
Our city and surrounding communities are home to a wide-variety of real estate supporting many different lifestyles with access to different employers and amenities. From downtown condos, to starter homes, to affluent communities with access to golf, boating and horses. Want to live close in and be able to walk with your dog to a downtown coffee shop? We've got that. Want to live in a neighborhood where your children will have athletic fields, pools and other kids their age for neighbors? We have that. Want to own your own piece of the Texas hill country and watch the sun set as you gaze out over your horses and livestock? We have that too!
Our agents specialize in lifestyle communities, residential real estate, farm and ranch properties, as well as investment property. From high quality residential homes in premium neighborhoods to land purchases, custom building, investing for cash flow, and hobby farms; there isn't much that we haven't seen.
We are a growing real estate company serving the greater Austin, Texas area in Williamson and Northern Travis counties. Communities in this region include Central Austin, North Central Austin, Northwest Austin, West Austin and Westlake, Cedar Park, Leander, Liberty Hill, Georgetown, Round Rock, Hutto, and Pflugerville.
Our mission is to serve you with unexpected levels of skill, integrity, communication and genuine care that compels you to refer us to your friends and family with full confidence.
So… Where are you headed?